FIFA's 1.04 Patch Comes to Consoles & 1.02 to Nintendo Switch
2017-11-15
​Last week we had know that the patch 1.04 had reached PC and fortunately on November 1 has reached consoles (PS4 and Xbox ONE). What surprises us the most, is that a patch came also for Nintendo Switch! But do not get excited, because it did not solve ALL the problems that version has. So here are all the information you should know about the update. Few problems have been solved but it's still hard for players to
buy FUT 18 Coins
from online stores.
The following problems during the gameplay were solved:
• Some players always had the same skill challenges before the games started.
• The attempts counter disappeared in the minigame "surpass your ability".
The following problems in Ultimate Team were solved:
• Some challenges had no image.
• The text overlapped in the requirements of challenges.
The following problems in the online modes were solved:
• The problems were solved with the change of controls before, during and after intentionally leaving the matches.
• Some texts were quite difficult to read during the equipment selection screen.
• The error in which the country's flag in the rankings was incorrect no longer exists.
• The pause counter remained on the screen after leaving an online match.
The following problems in career mode were solved:
• The prize was not delivered correctly by the competitions in certain situations.
• The game is no longer frozen when entering a preseason tournament if your player is injured.
Changes in Audio / Visual / Presentation:
• The kits and images of the National Team of Chile were updated.
• The 3D image of the player is already present during the player creation process.
Indeed a lot of problems were solved, but we were waiting for something different for the switch version.
Tag: FIFA 18 News, FIFA 18 Update, FUT 18 Coins, FIFA 18 Nintendo Switch
---
Powered by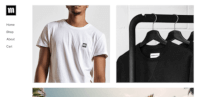 Create your own unique website with customizable templates.